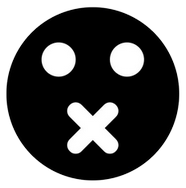 Privacy Policy
Effective Date: 21 Oct 2021
Privacy is important!
It is Tenth Street Press's policy to respect your privacy when you contact us, visit or make a purchase through our Website. This Privacy Policy applies to www.tenthstreetpress.com (hereinafter, "us", "we", or "www.tenthstreetpress.com"). We respect your privacy and are committed to protecting personally identifiable information you may provide us through the Website, or by email. We have adopted this privacy policy ("Privacy Policy") to explain that we do not collect and store visitor and customer information and under no circumstances shall we disclose any information to third parties. This Privacy Policy applies only to information that you may provide us through our Website or by email and does not apply to any collection of information from other vendors of our products.
1. Security
The security of your Personal Information is important to us too, but remember, no method of transmission over the Internet or method of electronic storage is 100% secure. While we strive to use commercially acceptable means to protect your visit history and emails, we cannot guarantee its absolute security.
2. Tracking and Cookies
The Website does not use cookies that remember your devices and visits. Nor do we use any tracking software that can identify your actual identity or location. We do however use Google Analytics that provides generalised statistical information.
3. Links To External Sites
This website contains links to external sites that are not operated by us. If you click on a third party link you will be directed to that third party's site. We strongly advise you to review the Privacy Policy and terms of service of every site you visit if privacy is a concern.
We have no control over and assume no responsibility for the content, privacy policies or practices of any third party site, product or service we may link to.
4. Author's Submissions
All submissions received by Tenth Street are treated with strict confidentiality. None of your material will be shared with fellow authors/artists, or to other publishing houses. If there were to be any exception to this rule, you the author/artist will be notified beforehand.
5. E-commerce
Those who engage in transactions with Tenth Street Press – by purchasing Tenth Street Press's services or products through our website are asked to provide additional information, including as necessary the personal and financial information required to process those transactions. In each case, Tenth Street Press does not collect or process such information (other than the details you provide for us to provide a service to you). All financial transactions are processed by a secure third party and Tenth Street Press is not given access to such information that was used to process the financial transaction.
6. Privacy Policy Changes
Although most changes are likely to be minor, Tenth Street Press may change its Privacy Policy from time to time, and in Tenth Street Press's sole discretion. We encourage visitors to frequently check this page for any changes to its Privacy Policy if this is a concern to you. Your continued use of this site after any change in this Privacy Policy will constitute your acceptance of such change.
7. Contact Information
If you have any questions about our Privacy Policy, please contact us via email