Author's service and submission guide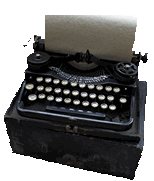 Tenth Street Press is a transnational independent royalty-paying book publisher based between Melbourne, London and Seattle.
We distribute internationally in electronic form and in print.
We accept work for consideration that is original and has an edge - We're not confined to categories and open to new styles of writing. However, there are genres that we do not publish.

We're open to unrepresented authors and accept unsolicited submissions.

********
NOTE: WE ARE CURRENTLY CLOSED FOR GENERAL UNSOLICITED SUBMISSIONS
(Jan 2023 - reopening date TBA on this page)



We publish writers under a distribution contract and all material submitted and published remains the property of you, the author.

We do the final proofing/layout/formatting/publishing on manuscripts that have been edited and in their final draft stage.

We may additionally do a full edit on your manuscript or work with you in the final stages, although we are looking for finished work.

We publish in paperback and in electronic formats and list on all major online retailers, standard international book catalogues and make available and promote to bookshops through our growing network of registered services and marketers.

We only consider manuscripts that have an international appeal. If the work is written for a certain demographic in a certain country then we would not be suitable for you.

What we are specifically looking for:
Non-fiction such as: (non-mainstream) Self-Help / How to's / Guides. Unauthorized Biographies. Erotica.
Fiction such as: Humor. Erotica. Noir-esque Thrillers. Historical Sexuality.

What we don't currently publish or are looking for:
General Romance. Fantasy. Poetry. Childrens books. Young Adult. Anything Depressing. Australiana. General Horror. General Sci-Fi. War Stories. Memoirs. Christianity. Mental Health. Diet Books.

Also we are not looking for any titles that have been previously self-published
or have been made available online for free.

NOTE:
As we mainly work on the design, layout, publishing and distribution of books, we do not provide the ongoing individual author marketing and promotional services that larger publishers may offer.
We do publish first-time writers though take preference to established authors that understand that they must promote their own book too and/or use the services of a publicist.

********
Work with us or leave it to us on your book cover design or welcome to bring your own.
Depending on the genre, we may release digital editions first, with print version following the trend in sales (mentioned on acceptance).
As much as we'd like to, we can make no guarentees on sales volumes or pay advances.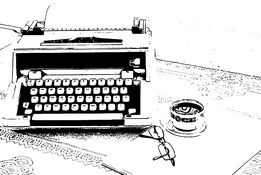 We prefer manuscripts between 40,000 and 90,000 words (approx. 180-360 pages).
Submissions should be sent in a Word document .doc file; complete manuscript or sample chapters commencing from the beginning in a single file.
RTF, PDF or links to files will not be opened unless we have requested them.
Please include your synopsis in the email body.
We offer above average royalties and make payments quarterly by online transfer.

We may not be able to reply to every submission received or provide critiques. If we do not reply or send a declination, this is by no way an evaluation of your work. We read through amazing well written manuscripts every week but we assess what is suitable for us at the time and within our scope.


We look forward to reviewing your submission and working with you through the 2020s and beyond...

contact @ tenthstreetpress .com COPYRIGHT INFO

Copyright is owned and maintained by the author and by general international rule, is granted once the manuscript is written. We assign an unique ISBN number to each publication and register with global book databases, and also national libraries for certain titles, which is sufficient enough to secure the ownership of your work. Authors that feel they have something unique such as technical writings and wish to register for further protection can do so here - copyright.gov